55kws/ 75HP Wire Saw Machine for Granite Marble Sandstone Onyx Travertine Stone Quarrying
Main Motor Power:
37-75 Kw
Diameter of Driving Wheel:
600-1000 mm
Control System:
Automatic
Work for:
Stone and Concrete Cutting
LQ series wire saw machines are with PLC control and double vector invertors for both the main motor and travel motor, which allows to variable speed setting from 0-40M/S. The lateral extension and 360° rotation of driving wheel-holder head are motorized, easy to position the saw, and allows to execution of two parallel cuts. All the movements of the saw are motorized. The automatic step-less tensioning system enables to keep the diamond wire constantly working under proper programmed tension. The unloading stop system can stop the saw and alarm to inform the operator in case of unexpected wire break, which enables to temporary no supervision work and increases the work efficiency in quarry. 

1.) Variable wire speed setting from 0-40M/S
2.) Motorized rotation of driving wheel holder from 0- 360degree with limit control for over movement
3.) Motorized lateral extension of flywheel shaft position each side maximum 350-400mm with limit control for over extension
4.) Maximum travel speed on rail without loading 1.75M/Min to save time
5.) Safety alarm and stop system for unexpected wire break or other faults like over voltage, over currency, over heat on main motor etc
6.) Distant control with very simple panel to operate the saw with better safety easier understanding to the operator
7.) Separate automatic reset selection switch to control the rotation and lateral extension movement; which can be taken off when it is no need
8.) Schneider electronics with better reliability and convenient local source
9.) 5 seconds main motor start alarm and flash light to remind people around to leave away for better safety
10.) Solid turbine and worm with perfect covering and protection against dust and water to move in
11.) Direct Gear driving for stable and fast travel movement on rail
12.) Big size and heavy steel frame with better space for maintenance and good stability.
13.) Strong and fine rail with good duration and stability assures the saw will move smoothly during cutting.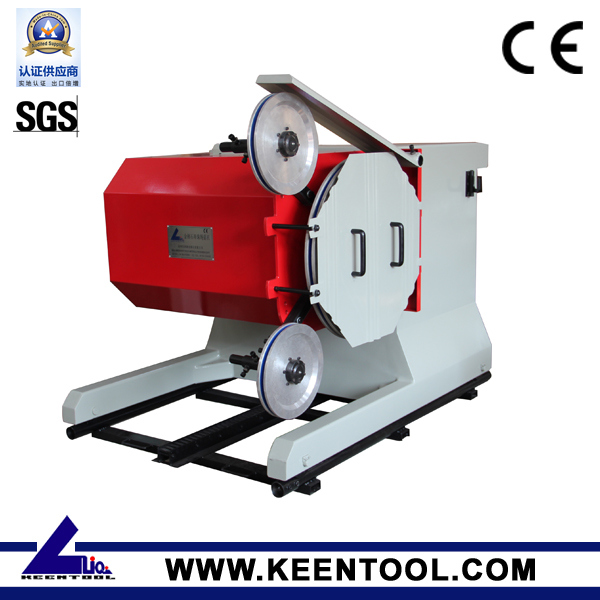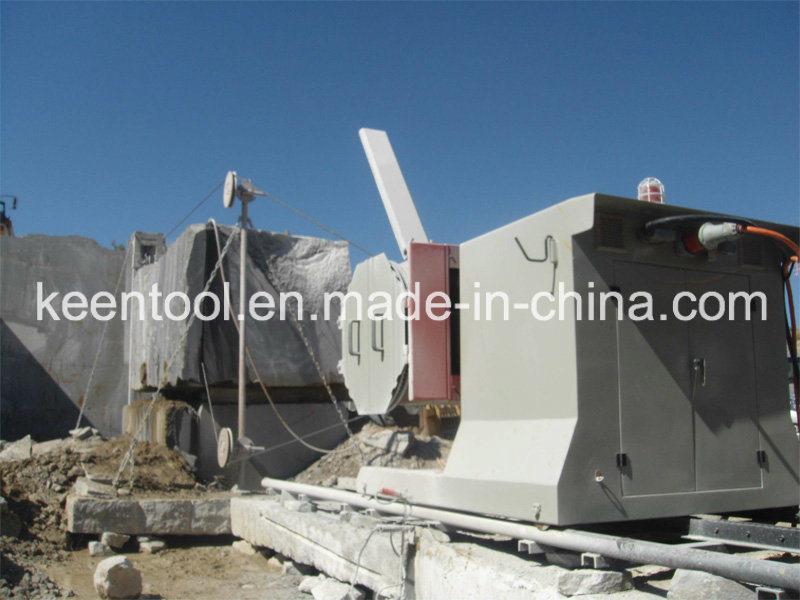 Technical Data:
Model

Main Motor

Speed Setting

Diameter of Drive Wheel

Application

Remark

LQ-WSM-37KWS

37KWS

0-40M/S

800MM

Suitable for all natural stone quarrying and block trimming, as well as controlled demolition

Standard power supply 3phases, 380volts,50Herz


 


Modification or transformer will be need for other power standard

LQ-WSM-45KWS

45KWS

0-40M/S

800MM

LQ-WSM-55KWS

55KWS

0-40M/S

800MM

LQ-WSM-75KWS

75KWS

0-40M/S

1000MM
Titanium Crafts,Pure Titanium Spoon,Titanium Fork
Titanium Sheets Titanium Wire Co., Ltd. , http://www.nstitanium.com